THE GEORGIA PEACE OFFICER MAGAZINE
Is the official magazine for the Peace Officers Association of Georgia and is and has been of continuing utility to Georgia peace officers since the first edition in 1949.
The articles and information delivered statewide in this publication capture the eyes of peace officers from Tybee light to Columbus, Rabun Gap to Valdosta and throughout the metro Atlanta area to advance and promote two key principles.
Provide important material to enhance the efforts of peace officers toward their devotion to serve and protect the public and
Promote and advance the mission of the Association.
The representatives for the Georgia Peace Officer magazine are contractors for Public Safety Services LLC and are coordinated by advertising director John Bodin. Their photographs and a short biography are displayed below. Through these individuals' efforts advertising in the publication is sold and the magazine is produced, which is tremendously important for our Association.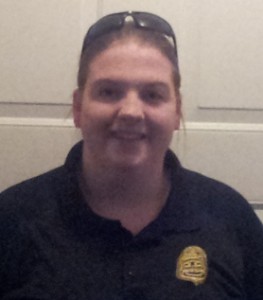 Victoria Alvarenga has been with POAG since March 2013. She has a Bachelors degree from Georgia Southern University, where she held an internship position durong her senior year. She has written many grants for various programs and she has been a member of the Girl Scouts of America for almost 20 years. Victoria resides in Marietta with her husband.
SUBMISSION GUIDELINES
The Publisher welcomes editorial submissions to THE GEORGIA PEACE OFFICER magazine, and will consider articles, artwork, and photographs from interested parties on the basis of merit and appropriateness.
Preferably, articles should be typed, double- or triple-spaced. Please follow commonly accepted rules of punctuation and capitalization; the editors reserve the right to edit manuscripts to conform to the style specific to this publication. The Publisher can convert most word-processing software as necessary. Please note the name of the word-processing program you are using with your submission, and include paper copies.
To assure high quality print production, black-and-white photographs printed on glossy paper are preferred, but good quality color photographs printed on glossy paper can be used. Digital photos, unless of very high resolution, usually reproduce poorly. Any digital photo file with a jpg or jpeg extension is a low-resolution photo file and meant to be viewed on a computer screen. Digital photos for print production should be scanned at 300 dpi.
Please direct any questions and submit editorial material to the Publisher in care of: Peace Officers Association of Georgia, P.O. Box 1040, Reidsville, GA 30453.